Paige Hathaway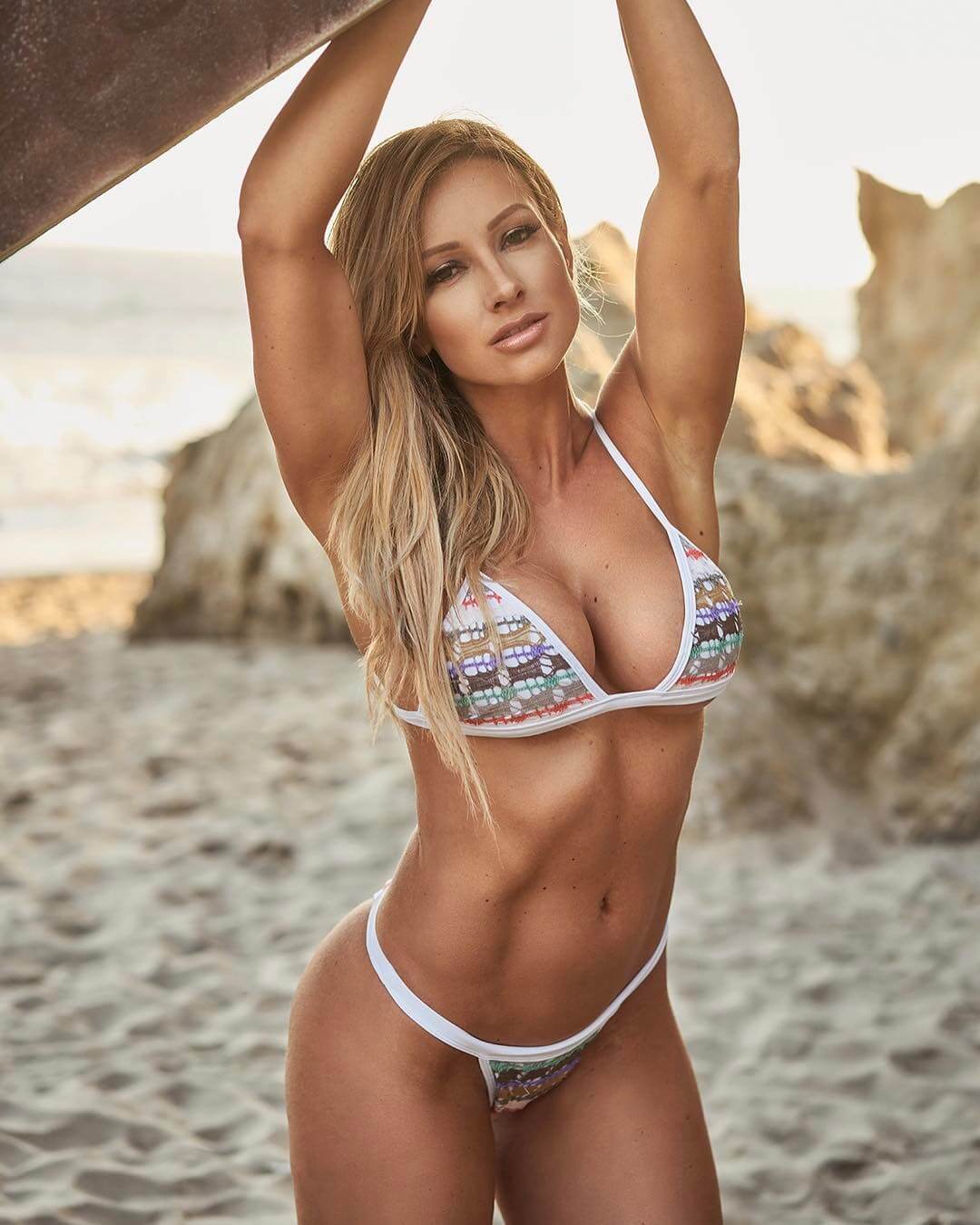 Paige Hathaway is one of the top fitness model famous for her well-built body. Her deep love for fitness has inspired her to compete, model and become a fitness trainer, motivating others to reach their own fitness goals.
It was in 2011 when Paige Hathaway started training. As Paige was trying to build a name for herself in fitness, she saw the power and reach that social media had. She knew that it could be a powerful tool to inspire other people to be healthy, fit and confident by sharing who she was and her own fitness journey. She started to engage more people through her social media accounts. Thousands of new people click the "follow" button on her accounts every day. Now Paige has a remarkable social media following.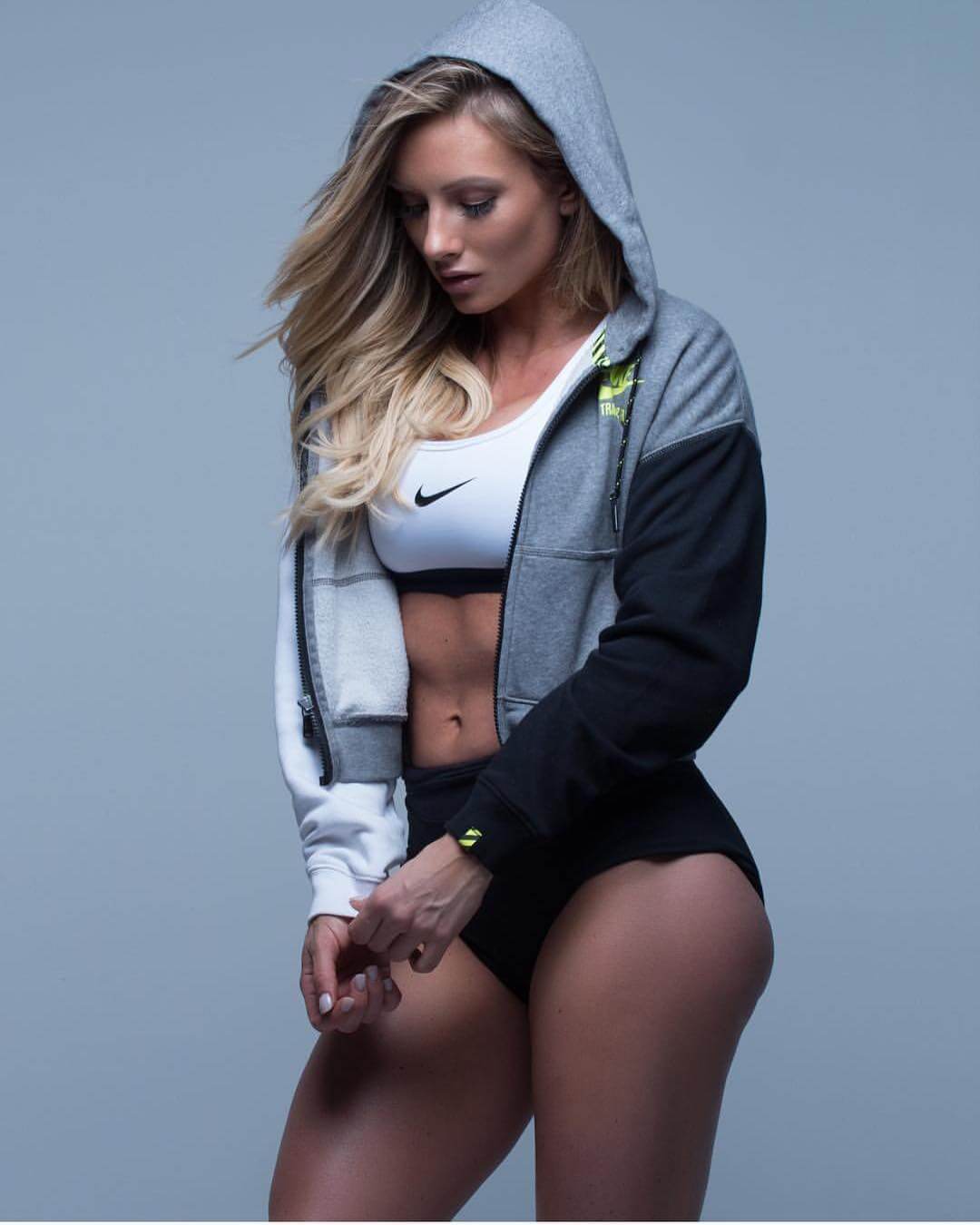 The hardest working person in the room will always outshine the rest.
Full Name: Paige Hathaway
Date of Birth: July 31, 1987
Weight:115-125lbs(52.2-56.7kg)
Profession: Fitness Model, Fitness Trainer, Entrepreneur, Social Media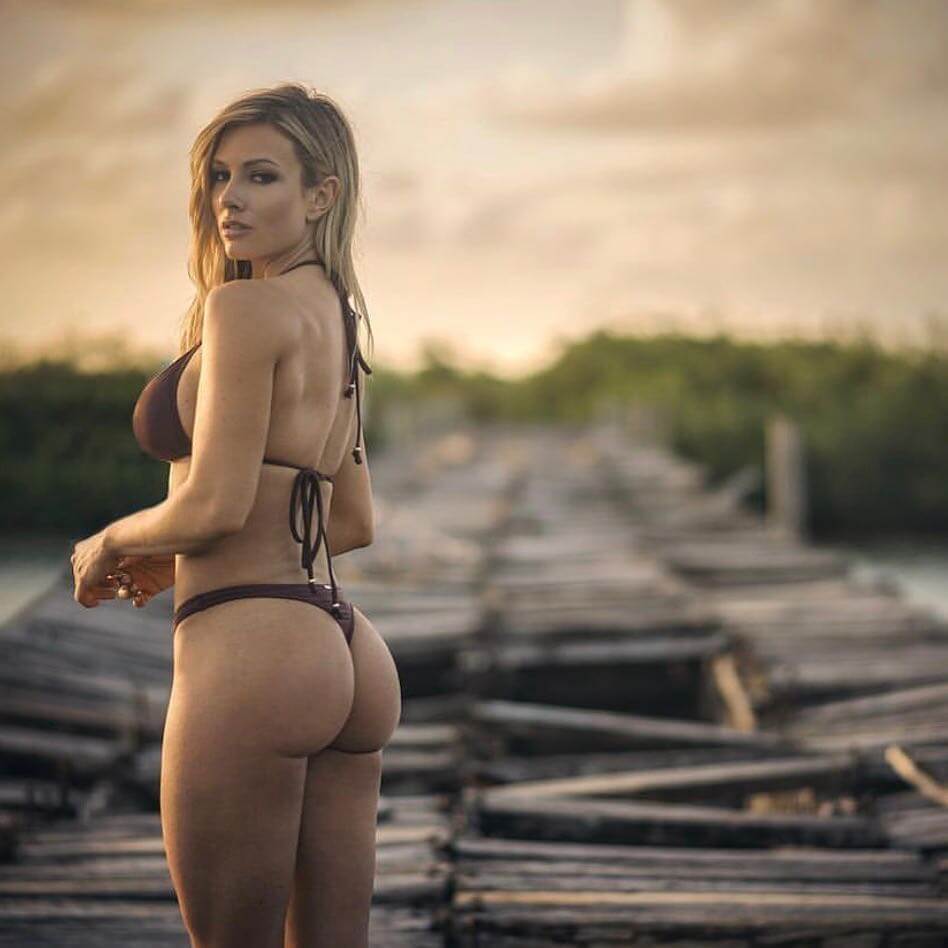 Strength does not come from physical capacity... It comes from having an unshakeable and unstoppable will.
Accomplishments
2011 Ronnie Coleman Class C, 2nd
2012NPC Oklahoma City Grand Prix Class D, 2nd
2013 NPC USA Championships Class D, 16th
2013 Flex Bikini Model Search Winner, 1st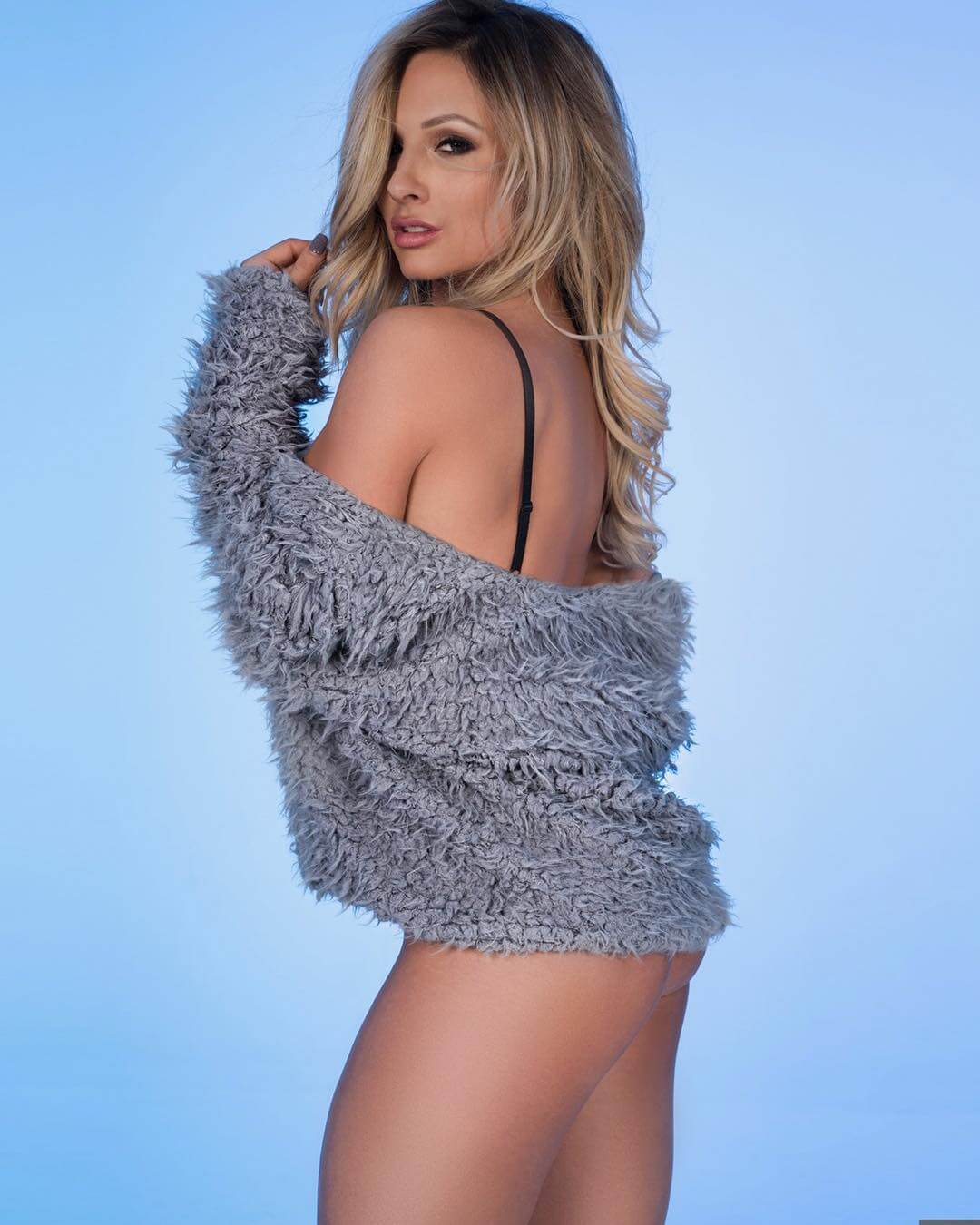 Paige Hathaway decided to get into the world of fitness in 2011, when asked about this she has stated "because I needed a change and a new focus/direction". She was approached by a local well known trainer in Oklahoma City and began to train for her first bikini show. After four months of training, she entered in the biggest state show in the United states and placed 2nd in "Bodybuilding"
After the competition Paige felt accomplished. Fitness became her passion and she admitted being addicted to how you could do workout and improve your body, mind and lifestyle.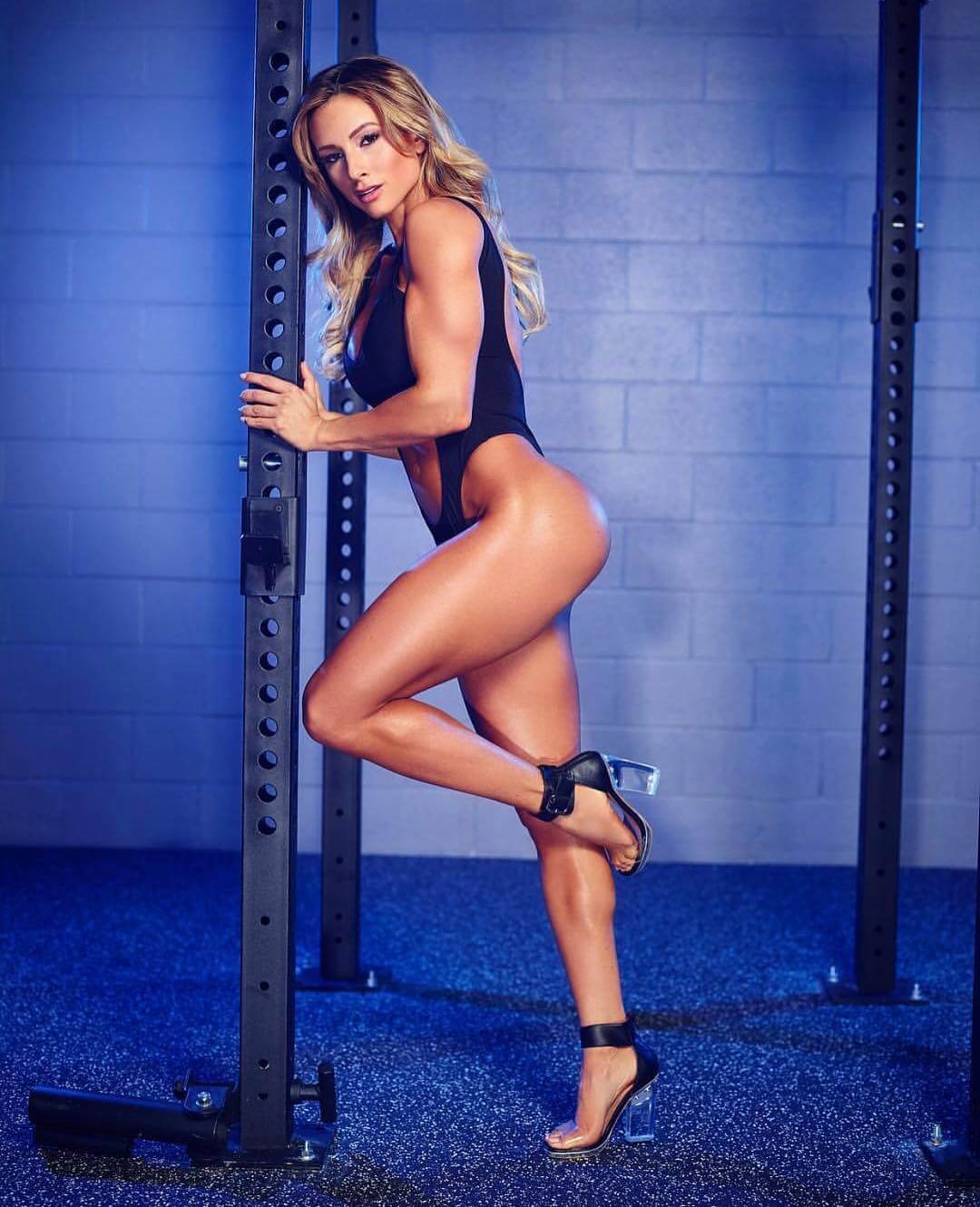 Paige Hathaway enjoys her typical style of training and that's circuit training. Circuit training is a form of training that is mixed with a bunch of techniques including weight training, resistance training and plyometric in a high intensity fashion. It targets strength building and muscular endurance while promoting fat loss. A "circuit" is one completion of multiple exercises combined together in a set to make up a workout routine.
An example of one-week training program would roughly look like this:
Monday: Legs (heavy weights)
Tuesday: Shoulders and back
Wednesday: Legs (more plyometrics)
Thursday: Shoulders and chest
Friday: Back and biceps
Saturday: Chest and triceps
Sunday: Off
Besides her workout program above, Paige trains her abs three days a week and do cardio five days a week.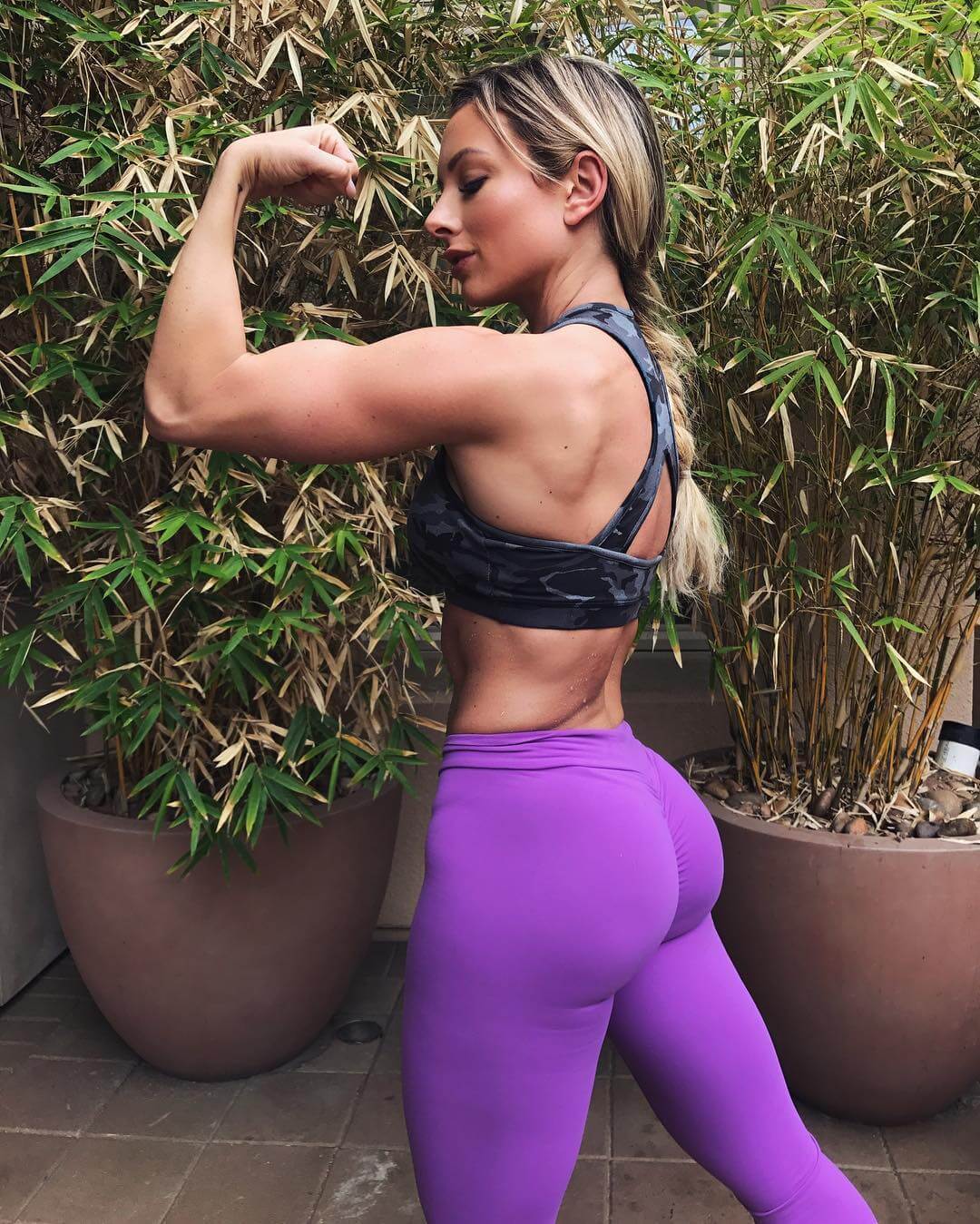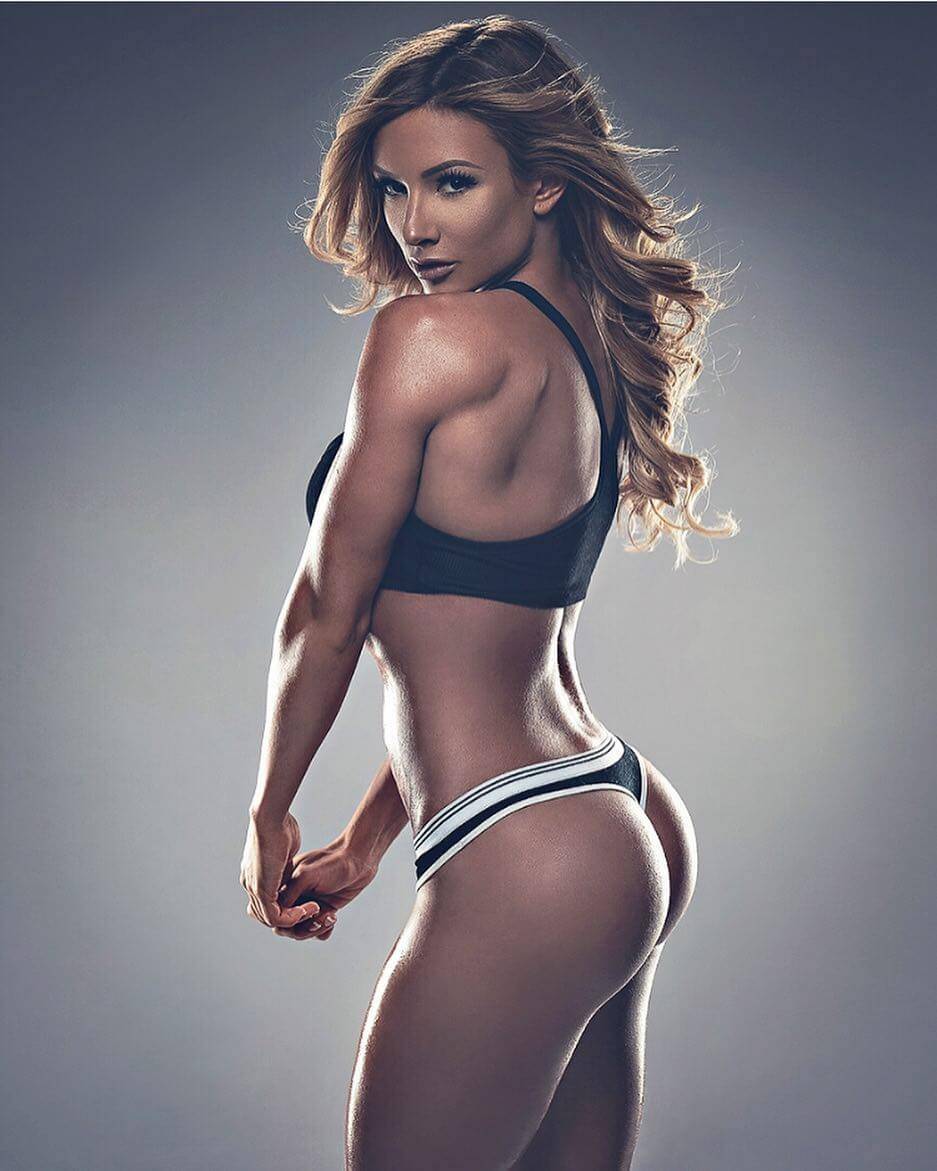 Diet
Paige believes you need to engage your heart and soul towards being fit. Self-disciplined and resolved approach surely pays off. So, align your regular workout routine with wary diet. Keep an eye on what you feed to your body and mull over the impact of those foods on your body before gulping them.
 And if you are lifting weights, combine your workouts with protein rich diet because it fosters the formation of muscles. She doesn't forget to feeding right fuel to her body in her breakfast which mostly includes egg whites, oatmeal with peanut butter, which as a matter of fact are her favorites too. While keeping minimum possible gap between her meals, she eats after every two to three hours.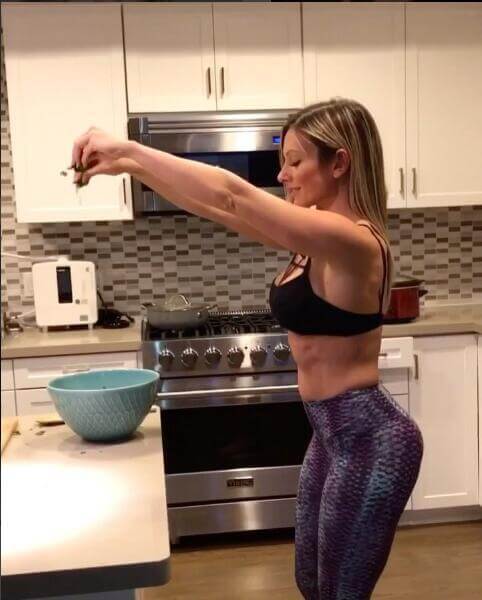 A typical diet for Paige would like this: her food intake still consists of a variety of foods just on the lower side of the calorie scale. She shoot for around 130 grams of protein, 150 grams of carbs and about 50 grams of fats which equals to around 1,500 calories a day. If she has to lean down or prep for something, she adjust from there!
---
---
---
---