DIY Salad Recipe
6 Steps and 10 Tips for Perfect DIY Salad Recipe in Low Calories
People are liable to lose their appetite in summer. They always want to eat something refreshing when they feel hungry. So, salad is the ACE in summer's table.
But, to make a beautiful and delicious salad is not so easy, it requires some skills.
Perfect Salad=Good Looking + Multiple Layers + Balanced Nutrient + Funny Combination + Amazing Taste 
So today, we are going to share 6 steps and 10 tips for making a perfect salad with you guys!
By reading this article, you can know:
1.    6 steps for making perfect salad:
Basic Salad Ingredients: Green Vegetables

Necessity of Taste: Add something refreshing

Add Something Soft

Ingredients Make Salad Amazing!

Make Salad to Meals: Add Some Protein

Key Point: The Sauce
2.    10 tips for salad making
---
①    How to make a 100% perfect salad
②    10 most practical tips for salad making
---
01   How to make a 100% perfect salad?
A basic salad must meet the requirements as follows:
o    Multiple layers & Refreshing sauce
o    Suitable taste & Balanced nutrient
If you add amazing food and cooking methods into it, select fresh ingredients in season. You can make it perfectly!
You should make salads according to the 6 steps as follows:
Step 1
Basic Salad Ingredients: Green Vegetables

For example: Lettuce, Spinach, Kale, Chard, Collards, Arugula, Pea Shoots, Cabbage
The green vegetables are the base of salad. When  referring to salad, we all relate it to the refreshing green color and taste feeling, which only belongs to green vegetables.
Except for common vegetables like lettuce, endive, arugula and cabbage, we can try something else exported from foreign countries to enrich it.
 
Kale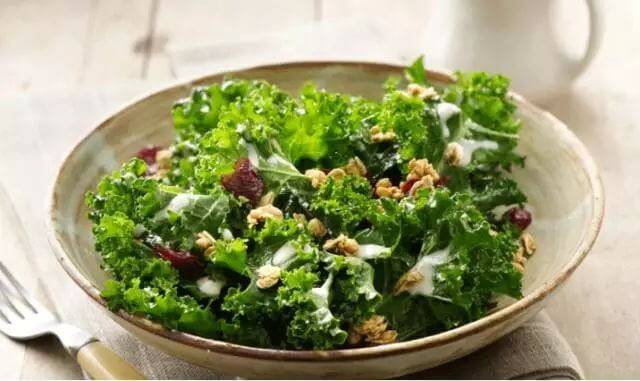 The reason for the popularity of kale is its rich nutrient as "super food.". It can not only help people reduce the risk of high cholesterol and cancer, but also helps resist  oxidation and prevents  chronic diseases. Remember to remove the thick stem before cooking it.
The Arugula is also called the rocket. It's foreigners' preference when they are eating hamburgers or making salad. Its unique scent of oil makes it loved by many people.
STEP 2
Necessity of Taste: Add something refreshing
For example: carrots, sprouts, cucumber, zucchini, bell pepper, apple, seeds
Nobody can resist refreshing taste, so does salad.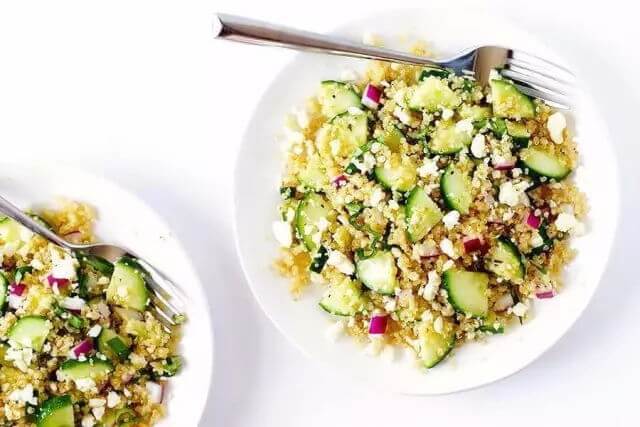 Ingredients like carrots, cucumber, bell pepper, and apple can make us possess good mood and enrich the taste of salad. Sure, except for these ready-made crisp things, we can make crisp food by ourselves.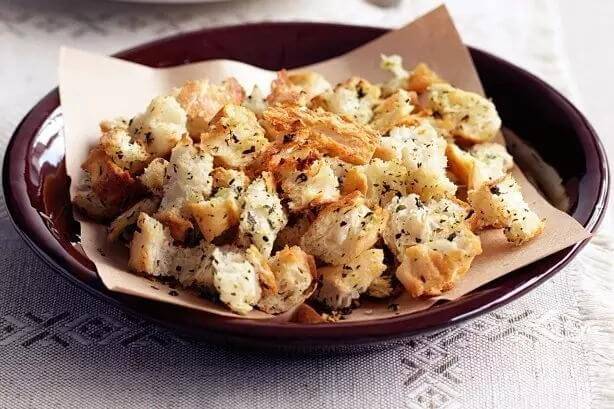 Cut the bread into small pieces, then brush both sides with edible oil, cover them with a bit of salt. Put the pieces on frying pan or in oven until it become crisp. Those fried pieces can be put into salad as good accompaniment.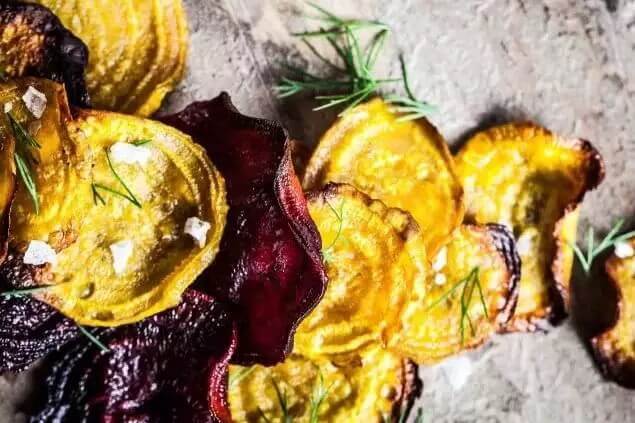 Except for bread, the fruit-vegetable crisp can also be added into salad.
The common fruits like apple and vegetables like purple potato can be used as ingredients of fruit-vegetable crisp.
Step 3
Add Something Soft

For example: sweet potatoes, cheese, avocado, tomatoes, rice and, olives.
Apart from crisp taste, soft taste is important, too, such as cheese and tomatoes.
Those soft ingredients can make a salad possess a good look Besides, we still want to introduce an ingredient to you: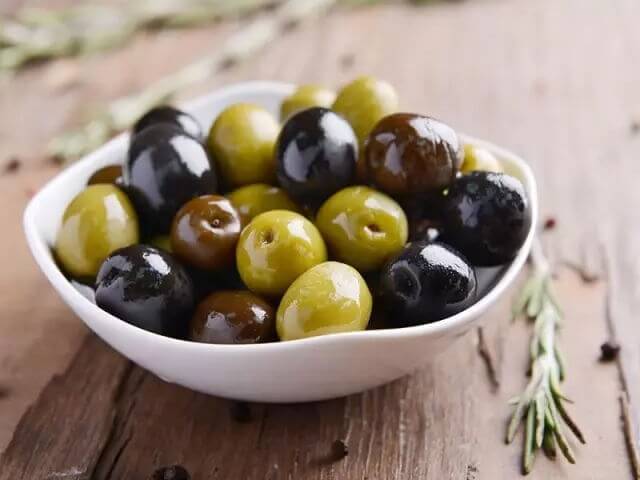 As a good accessory for salad, the olive has a strong and acid taste, which makes it a good appetizer.
Step 4
Ingredients Make Salad Amazing!
 

For examples: watermelon cubes, cottage cheese, hummus, bacon, pickled vegetables, herbs and, dried fruits. 
How to make a bowl of unique salad? I think you should focus on some special ingredients. You have to try various ingredients that are not easy to purchase.
Thus, does the bacon and  and vanilla really do good to salad making?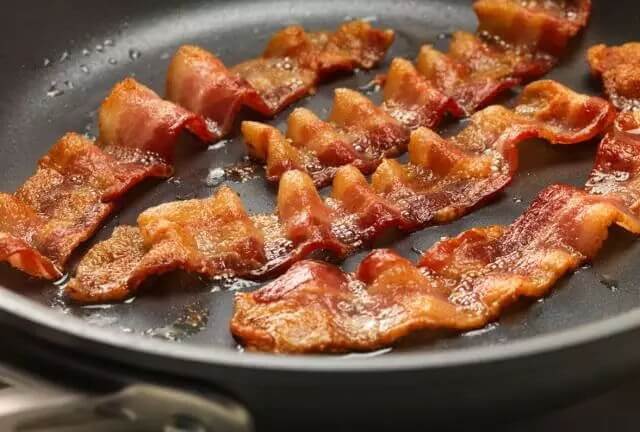 Although the bacon seems incompatible with green vegetables, but it can make your salad quite different, I promise.
Do not put too much bacons into your salad, then blend them with vegetables, you can enjoy a tasting impact.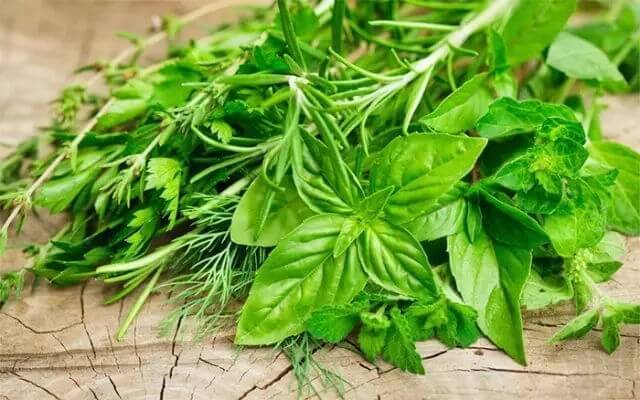 vanillaVanilla is not only for the decoration of salad. It has unique and strong scent. Like vanilla, dill, rosemary ,basil and mint can also be used to improve the taste of salad. Of course, you can eat those green leaves directly. 
Step 5
Make Salad to Meals: Add Some Protein

For example: beans, eggs, tuna, chicken, steak, tofu, peas, quinoa and nuts. 
When we just started to know salad, we often regarded it as a part of meals like appetizer. But with its growing popularity, salad is not only an appetizer, but also an individual meal. 
As an individual meal, especially the diet, protein is necessary. The common delicious proteins are eggs, chicken chest, beans, etc. But the most delicious proteins are chicken chest, tuna and quinoa.
The chicken chest is the most popular ingredient among fitness people. In contrast with other meats, chicken chest has low calories and fat, what's more, its protein content is very rich.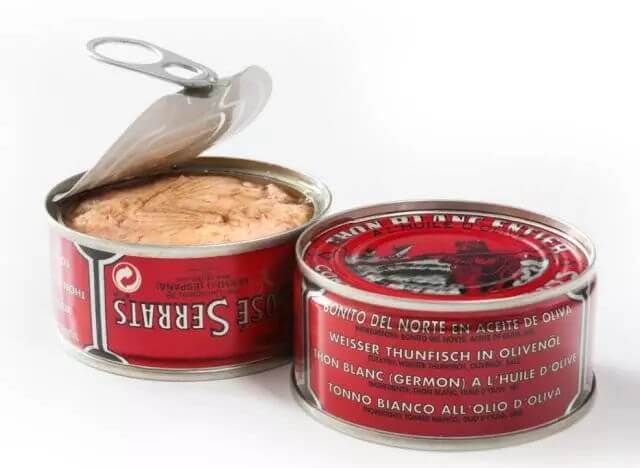 •    The tuna is rich for healthy oil, unsaturated fatty acid and protein.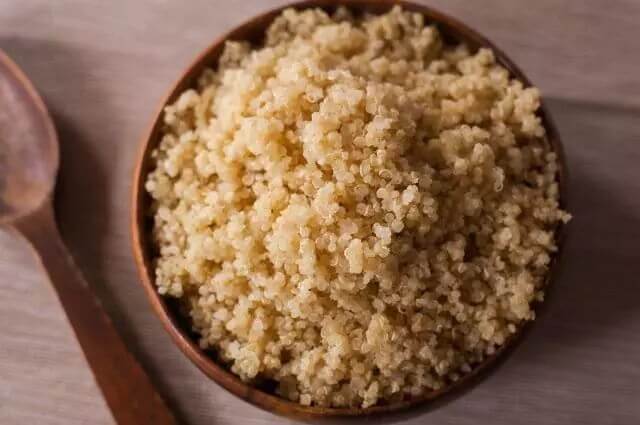 Quinoa is native to South America, Andes Mountains. Now, it has been widely planted. 
It's so easy to cook quinoa. You just need to put them in boiled water for 15 minutes, and then you can eat them. Adding it into salad can improve the taste of salad, too.
Step 6
Key Point: The Sauce

For example: mustard-based, tahini-based, dairy-based, vinaigrette, pesto-based, fruity. 
After choosing the salad ingredients, the sauce becomes  very important. Apart from mustard-based, tahini-based, yogurt and fruity can also be used as sauce.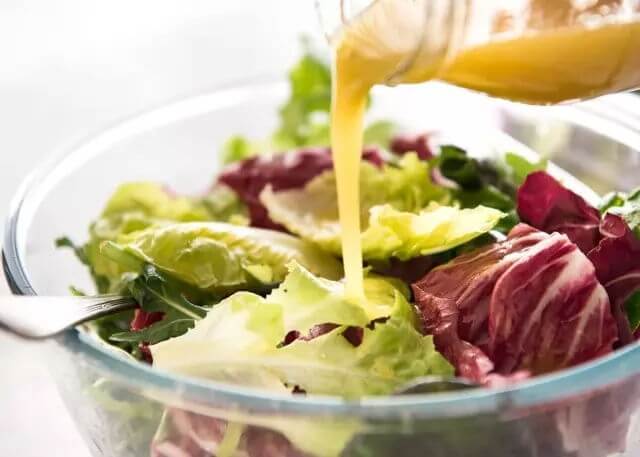 The vinaigrette is the "panacea" in sauces. It is easy to make, the basic version is to mix the olive oil with wine or black vinegar at the same time until the sauce becomes thick
---
02    The Most Practical Tips of Salad Making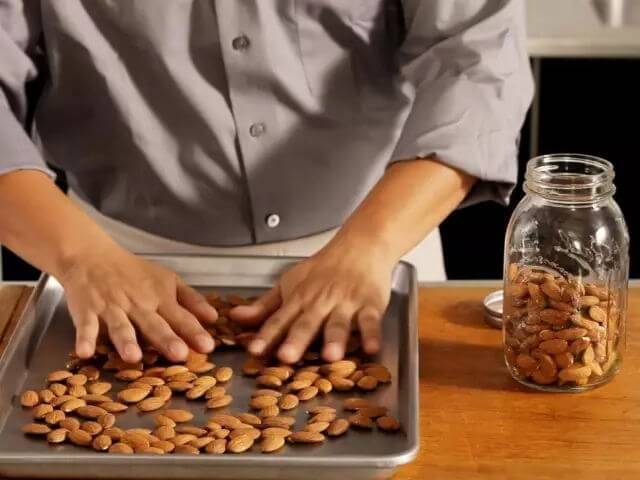 1.  Roast the nuts before putting  them into the salad.
2. The suitable container is very important. You need at least two containers, one is used to blend the ingredients, while the other is used to place on       table.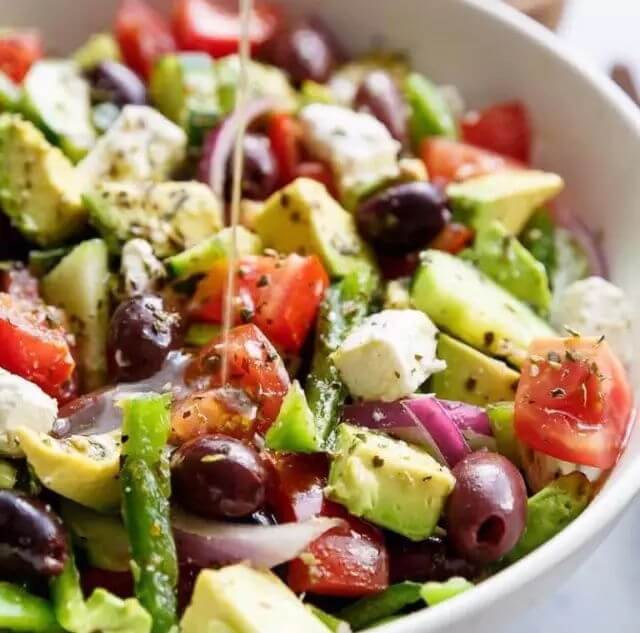 3. Cut the vegetables into suitable pieces.
4. The vegetables can also be roasted, boiled, pickled, etc.
5. Add some pickles, the taste would be improved at once.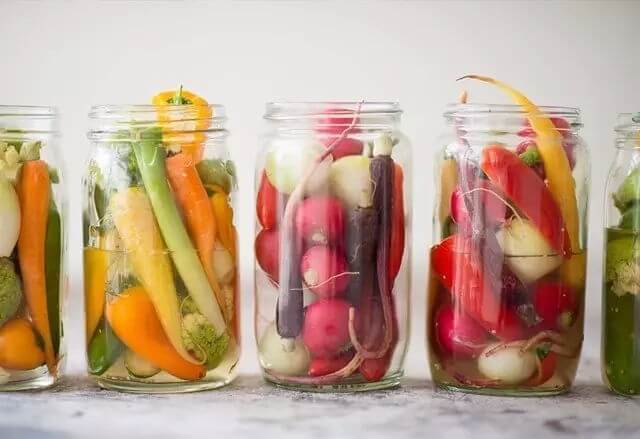 6.  Ladle the sauce on the salad before you eat it
7.  Try a lot of types of vegetables, oil or sauce. Keep the curiosity of salad study.
8.  Soak the onions in  water for a while, it won't be so pungent as before.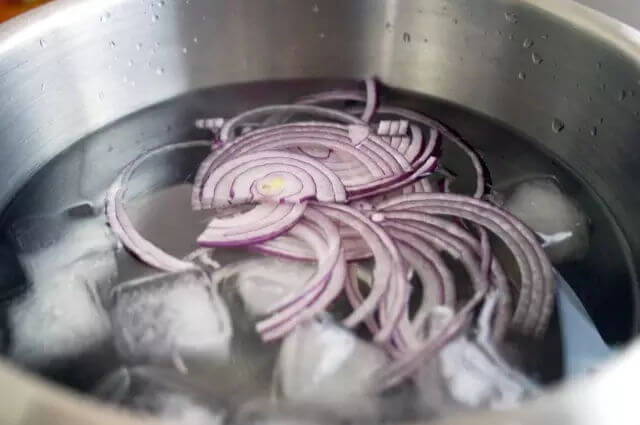 9.  The extra sauce can be stored in sealed jug
10. Last but not least, the vegetables in season is the best. You can share it together with your family members.
---
---
---
---