5 Wonderful Workouts to Improve Mobility and Athleticism
Have you ever plan to do workouts but quit it quickly? Here are 5 wonderful workouts for you to improve mobility and athleticism!
  By reading this article, you can get information as follows:
1.Alternating Shoulder Taps
2.Side Plank
3.Elboews-to-Hands Plank
4.Duck Walk
5.Squat to Side Lunge        
Directions
You have two options for performing this routine: After a 5- to 10-minute dynamic warmup, either do all sets and reps for one move before going to the next, or cycle through a set of each move as a circuit, resting as needed.
1.Alternating Shoulder Taps
Equipment: No Equipment
Body Parts: Core
<1>Get into a pushup position with your legs spread wide for support.
<2>Brace your core and reach your right hand up to your left shoulder and tap it briefly. Repeat on the opposite side.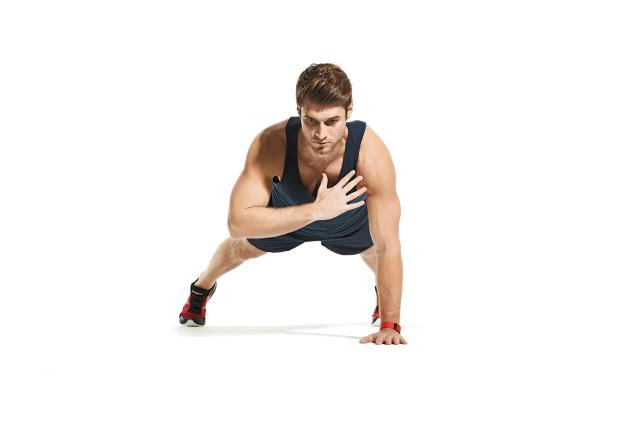 ---
Equipment: Medicine Ball
Body Parts: Abs
<1> Lie on your left side resting your left forearm on the floor for support.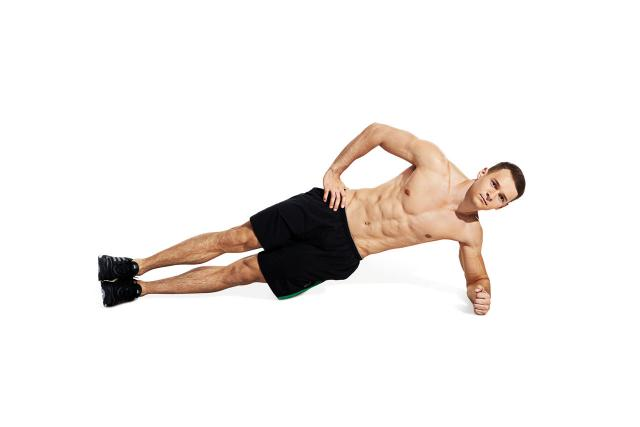 <2> Raise your hips up so that your body forms a straight line and brace your abs—your weight should be on your left forearm.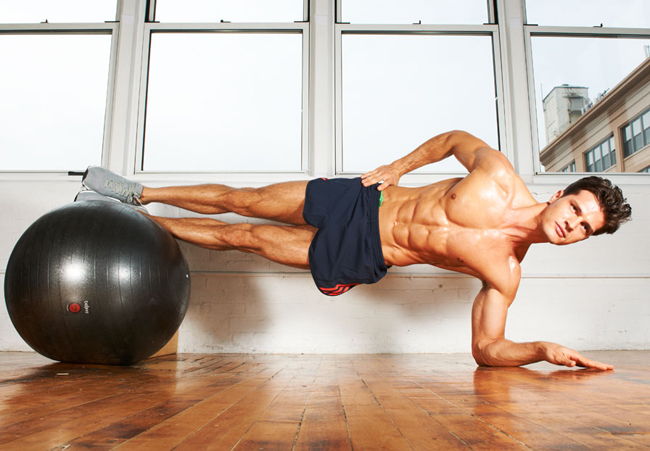 ---
Equipment: No Equipment
Body Parts: Chest
<1> Bend your elbows 90 degrees and rest your weight on your forearms.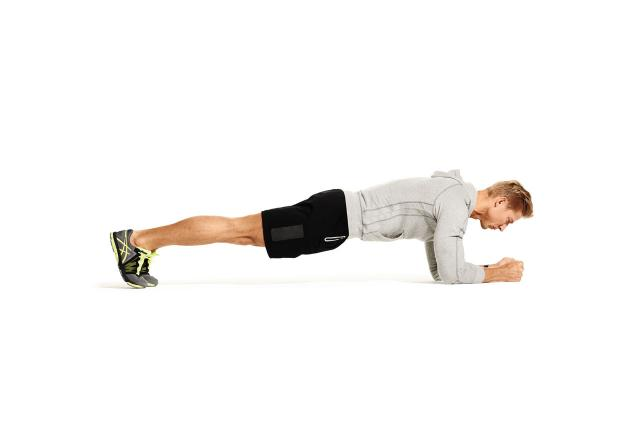 <2> One arm at a time, push yourself into a pushup position, arms fully extended beneath you. Lower yourself, back down to the elbow plank starting position.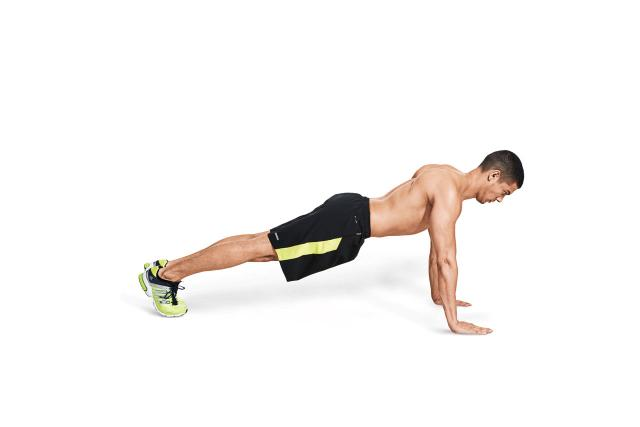 ---
Equipment: No Equipment
Body Parts: Legs
<1> Place your hands behind your head and descend into a squat.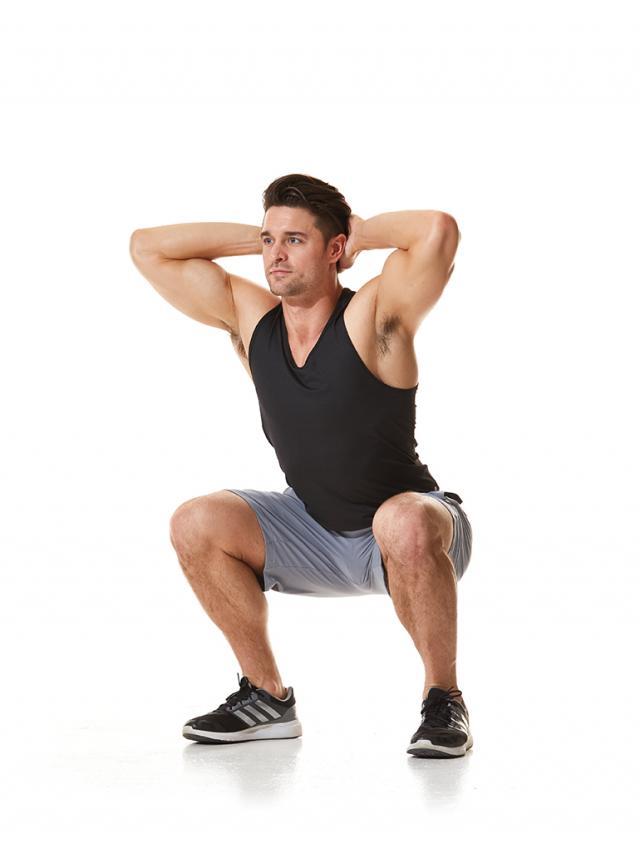 <2> Keep your torso upright, chest high, and core braced as you walk forward.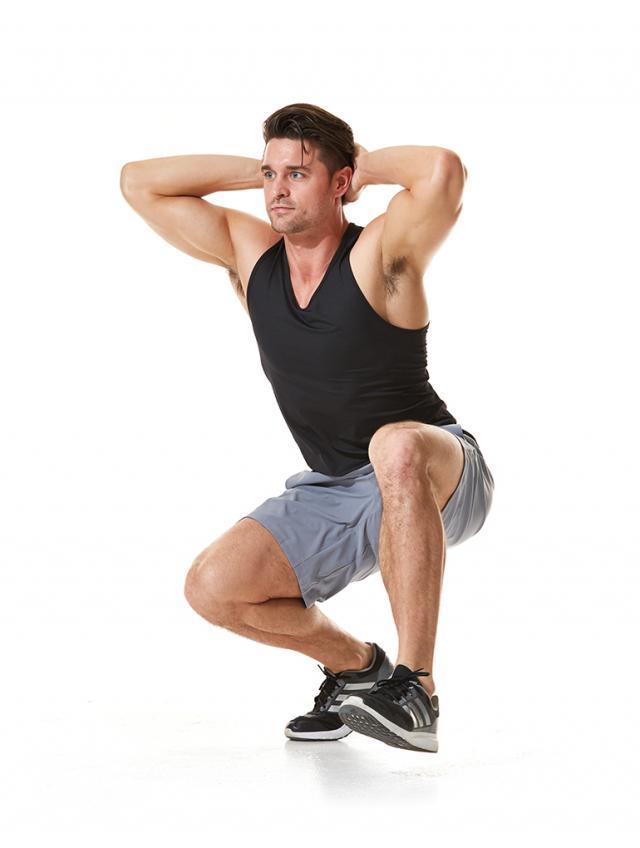 ---
Equipment: No Equipment
Body Parts: Legs
<1> Stand with feet about shoulder width and execute a squat rep to whatever depth feels comfortable while keeping tension in your ankles, knees, and hips.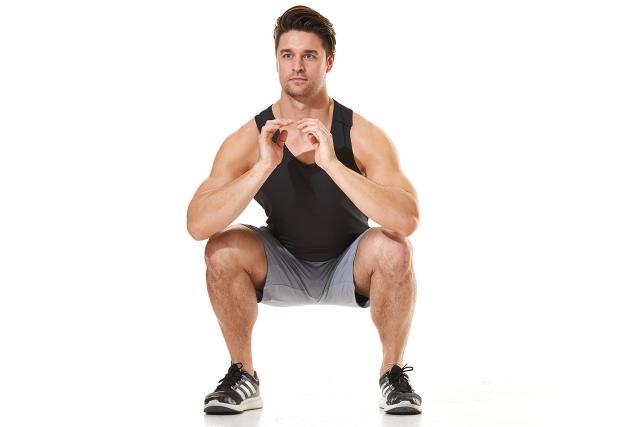 <2> Stand tall and then take a lateral lunge. Return to the start position and repeat the sequence, this time side lunging with the opposite leg.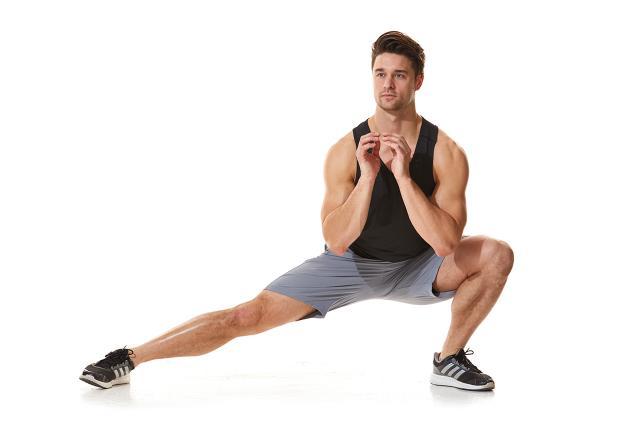 ---
---